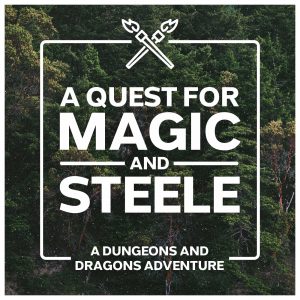 Show number 12 – Stelli the Pixie has been taken! As we search a cave for our trusted companion, we are seized by large Lizard folk.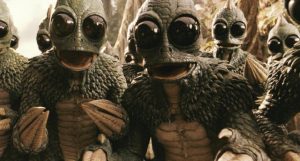 A Quest for Magic and Steele is our Dungeons and Dragons podcast show brought to you by the SteeleEmpire.
Join us on our epic DnD…..well, maybe not so epic…..but, pretty cool adventure, as our family takes on the roles of our adventurers.
Amara, Shayna, Josiah, Brian, Lisha and David play the roleplaying game of Dungeons and Dragons. We voice act all the parts making it an enjoyable audio to join in on.  Take us to work, gym, bus, train,  or anywhere you need something to fill the void.
---
Upcoming Podcast Conventions 
PhillyPodfest.com
August 19-21 and 26-27, 2016
Hopefully @phillypodfest will have some more info on the website soon. Use the Twitter handle if you have questions.
PodcastMidatlantic.com
September 9 and 10, 2016
This is a learning and networking conference held over the bridge from Philly in Swedesboro, NJ at the Holiday Inn
---
We hope you are enjoying the journey as much as we are! Please let us know, leave a comment here www.MagicandSteele.com
or even better, a 5 star review on iTunes or Google Music gets us great attention.
---
Another great way to support our community is to spread the word! Tell your friends and family to give us a listen.
We upload a new show every Sunday Morning, so you have some joy to start off your week! So be sure to Subscribe in your favorit Podcast catcher, be it, iTunes, Google Play Music, Sticher, Spreaker, Tunein. Then you'll be sure not to miss any of the adventures
Twitter: @empiresteele
facebook.com/steelepod
Intro Music by @SoundHammerInc
Shout Outs:
@OpenLegendRPG  @BeefGriller  @ChaoticAnarchy  @KungFuDrivein  @werenotwizards  @Nalkarauke
@BooDay  @NerdintheOpenCL  @sigfam_podcast  @laneit360